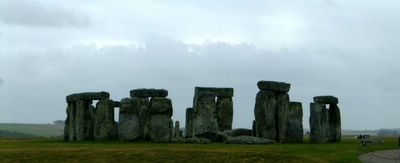 *Stonehenge, yesterday.
The Last Invocation
AT the last, tenderly,
From the walls of the powerful, fortress'd house,
From the clasp of the knitted locks from the keep of the well-closed doors,
Let me be wafted.
Let me glide noiselessly forth;
With the key of softness unlock the locks–with a whisper,
Set ope the doors, O Soul!
Tenderly–be not impatient!
(Strong is your hold, O mortal flesh!
Strong is your hold, O love.)
Walt Whitman (1819-1892)
A young Buddhist of my acquaintance in Montana sang The Last Invocation at a small family memorial for her grandmother. It was breath taking to hear her sing and I can still hear it in my minds ear.
Stonehenge has the best of grandmothers in its presence in the folds of Wiltshire, England. Always there to call upon, never dies, comforting in its enduring. If you pass by this ancient site do pause for a moment.
*The photograph was taken by one of the monks of our Order. With Nine Bows, thank you.